The Kiss
1990

18 performers, projected images, sound.
The Magician
1993
The Magician is a performative tableaux photo series in which small surreal dramas are portrayed. Installation consists of 10 large-scale photographs.
The Solution (First Part)
1994
Romeo & Juliet / Adam & Eve
1994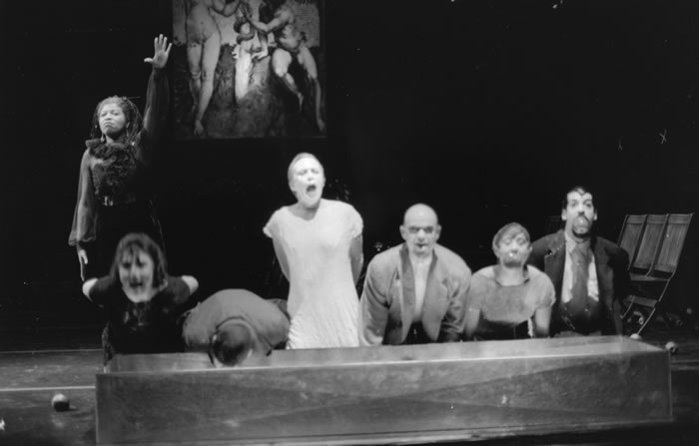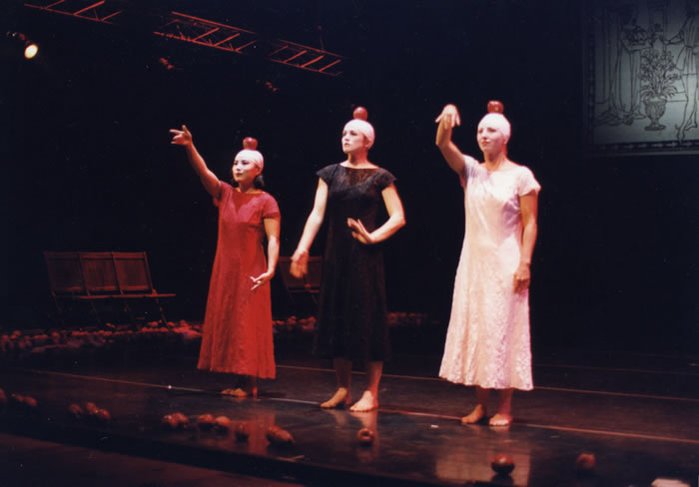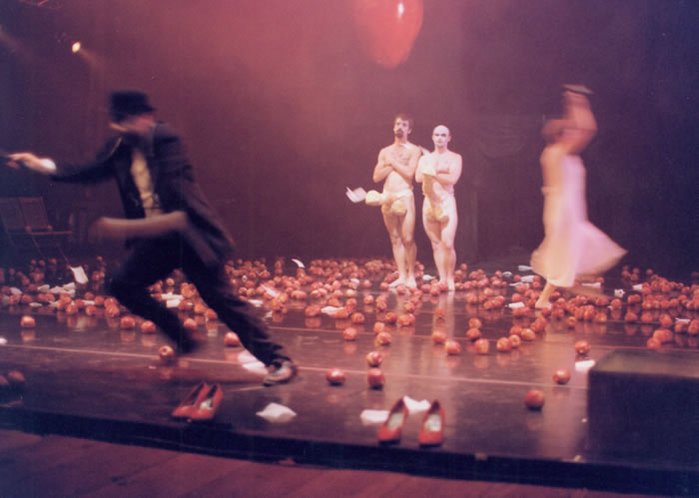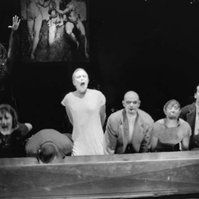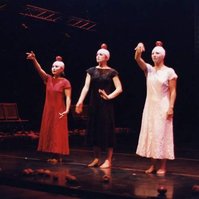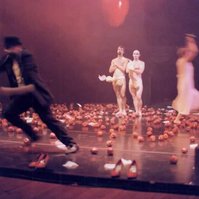 Iliad and Odyssey
1994
Iliad and Odyssey is a three-channel video installation consisting of simultaneous readings of Homer's epic poems. The piece is ongoing as artists and performers are asked to read one chapter of either text for the camera. Ultimately the entire text of each book will be read and the resulting tapes played on a large circular installation of video monitors. The texts are played in a random and overlapping fashion mimicking a hypertext application of information and asking the viewer to reconstruct the texts from their deconstructed parts.
Les Fleurs du Mal
1996
Two channels of video, sound objects, motors, pump, feathers, tar. This project is an interactive installation in which the viewer activates mechanized objects and sound. It addresses war, violence and power.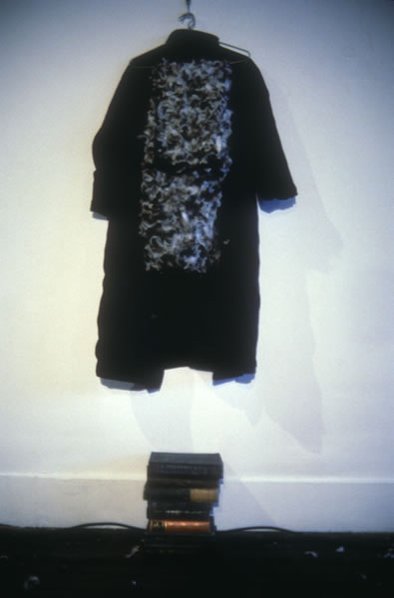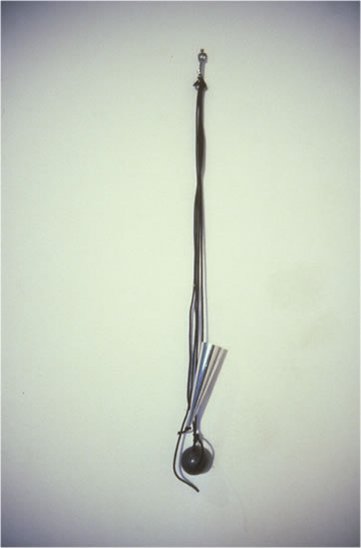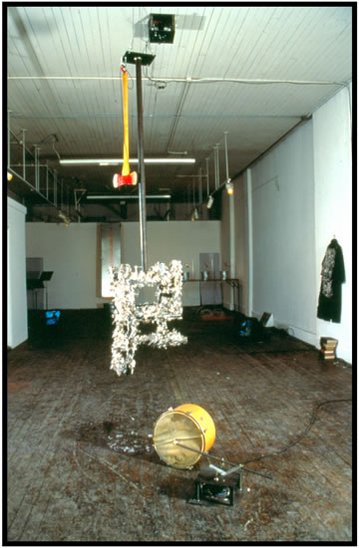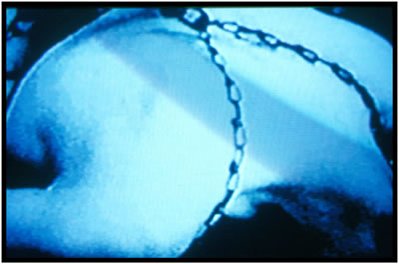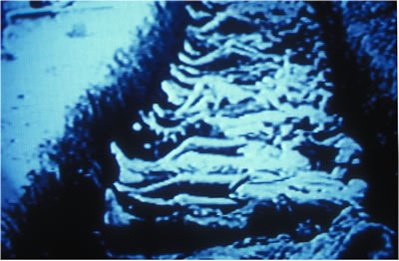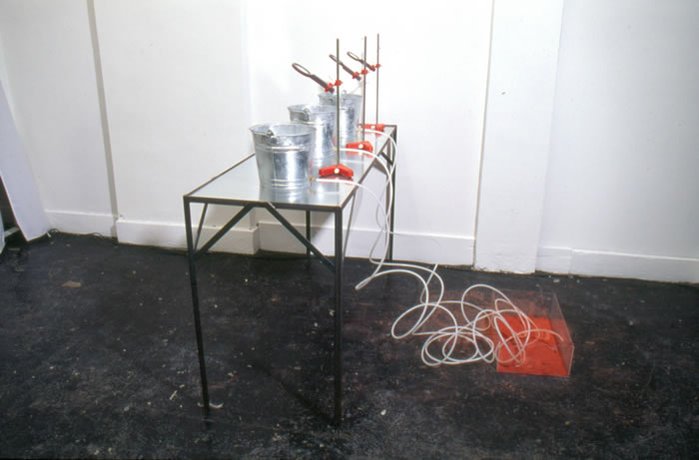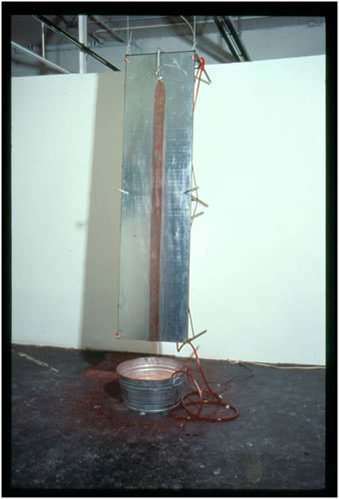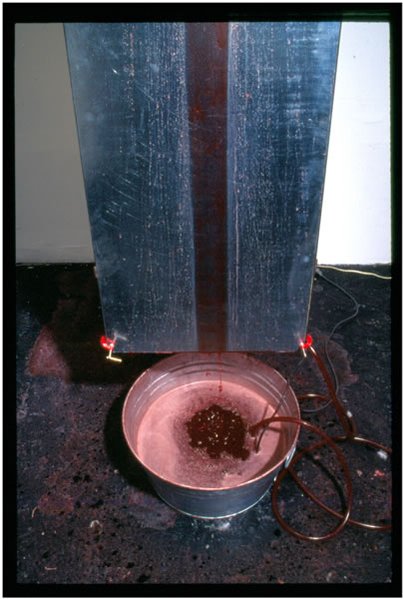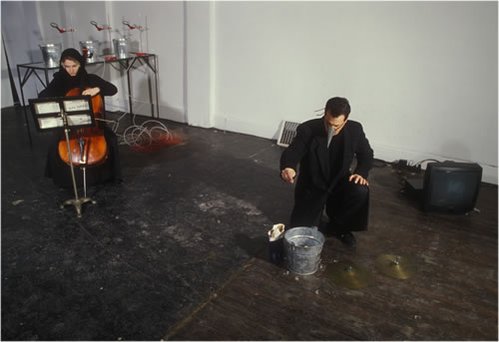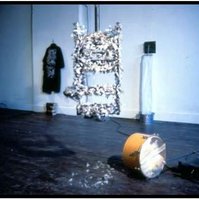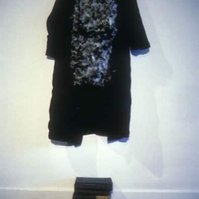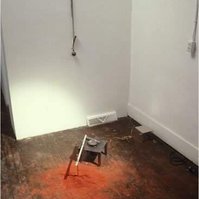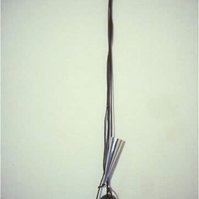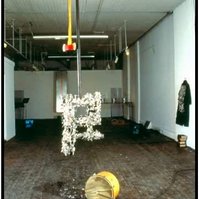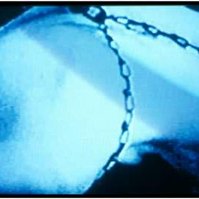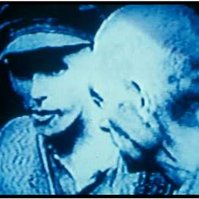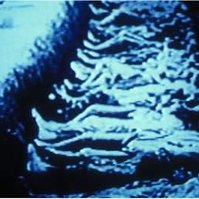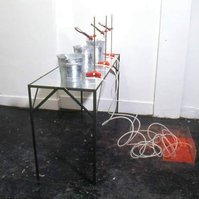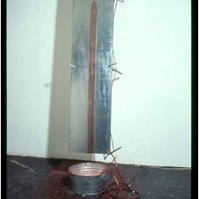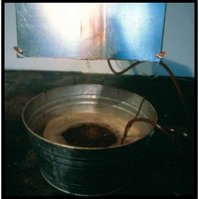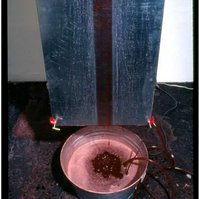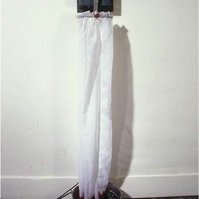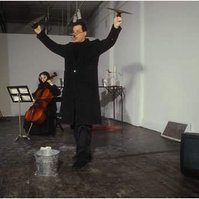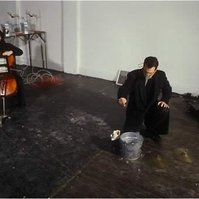 Pinnochio Stories
1999
Pinocchio Stories is a post-modern restaging of the original story by the Italian, Carlos Collodi. It is a multi-media project which places figurative objects within an environment mediated by video images, sound, and photographs. Marionettes, motors, video, photo, dimensions variable.