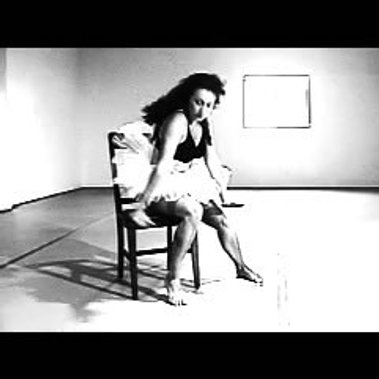 Screendance: the State of the Art, 2006
"As little theory exists by which to articulate screendance, I would like to propose a series of new paradigms andperhaps a set of methodologies for viewing; discussion and making works of dance on film or video may emerge outof the topics I put forth. These paradigms are intended to describe observations about the field and possibleapproaches to amending the way we think about the practice."
Douglas Rosenberg, Proposing a Theory of Screendance
Screendance: the State of the Art Proceedings at the American Dance Festival at Duke University in Durham, NC July 6-9, 2006. Screendance conference directed by Douglas Rosenberg. Proceedings edited by Jessica Vokoun.

Papers by Liz Aggiss, Ann Cooper Albright, Richard James Allen, Karen Backstein, Harmony Bench, Ellen Bromberg, Daniel Conrad, Billy Cowie, John Crawford, Martha Curtis, Keith Doyle, Robert Haller, Tania Hammidi, Allen Kaeja, Alla Kovgan, Bob Lockyer, Vera Maletic, Katrina McPherson, Tracie Mitchell, Bridget Murnane, Karen Pearlmann, Douglas Rosenberg, Evann Siebens, Deirdre Towers, Renée Wadleigh, Danièle Wilmouth.
Download the PDF here.